From the desk of the President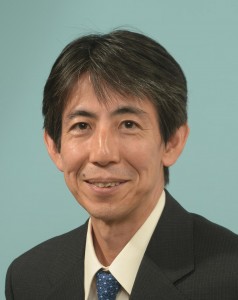 I am Noboru Mizushima, and I took the post of the President of the Japanese Biochemical Society (JBS) in November, 2015. 
 The JBS, founded in 1925, is one of the oldest and the most prestigious societies in Japan. It was turned into an incorporated association in 1965, and became a public interest incorporated association in 2012. To begin with, I will introduce some significant features of the JBS to you.
 Annual Meeting
The biggest event is the Annual Meeting consisting of oral presentations, such as symposia and workshops, and poster presentations. At the discretion of the Annual Meeting President, various unique events are provided each year. There are rumors that neckties are required at the JBS's events and that the atmosphere is formal. However, this is untrue! We strive to provide an informal atmosphere where free and vigorous discussions abound. A joint annual meeting is also held occasionally with the MBSJ (Molecular Biology Society of Japan), the IUBMB (International Union of Biochemistry and Molecular Biology), or the FAOBMB (Federation of Asian and Oceanian Biochemists and Molecular Biologists)
Branches
We have eight branches all over Japan.  The Annual Branch Meeting helps to further strengthen a local community in each area, and is especially important in providing social interaction among young researchers. Each branch has a representative, and a Branch Head concurrently serves as a member of the JBS's Board of Directors
Award
We have four main awards. The JBS Awards are the "Young Investigator Award", coming with a 300,000 yen prize, and the "JB Award" with a 100,000 yen prize. The former is competed for among researchers under 40 years old and the latter is awarded to the most excellent papers published in the Journal of Biochemistry. On behalf of "GUSHINKAI" Foundation, the JBS selects the "Samuro Kakiuchi Memorial Award" along with a 1,000,000 yen prize and the "Samuro Kakiuchi Memorial Research Award for Young Scientists" with a 500,000 yen grant. As for the Samuro Kakiuchi Memorial Award, there has been no required age limit since 2013. As a result, we are expecting an increasing number of researchers to apply for this award. Please be reminded that for the Young Investigator Award and Samuro Kakiuchi Memorial Award, your contribution to the presentations in the Annual Meeting will be measured as one of the key factors. Your active presentation will be therefore encouraged.
JBS Journal
The JBS issues two academic journals; SEIKAGAKU and Journal of Biochemistry. SEIKAGAKU is a Japanese-language journal, which consists of reviews, mini-reviews, and special topics. In 2014, an online journal became available. Recently, Japanese-language review journals are getting smaller in number. SEIKAGAKU is, therefore, rather invaluable for beginners or researches in other fields. On the other hand, Journal of Biochemistry mainly offers original articles in English. In this journal, submitted manuscripts can be reviewed through direct communications with Japanese Editors. Submission of your papers to this journal is highly anticipated.
There are many other outstanding initiatives. The JBS supports a JBS Biofrontier Symposium, serves as contacts with the FAOBMB, works as a co-host, a co-sponsor or a support for various research conferences, and offers its recommendation or funds to other organizations and awards.
 In 2015, the JBS worked for Japan Inter-Society Liaison Association Committee for Promoting Equal Participation of Men and Women in Science and Engineering (EPMEWSE), details of which will be shared with you some other time.
 Of course, some issues we are facing cannot be ignored. The number of the registered researchers seems to be gradually decreasing and participants at the Annual Meeting are on a gradual downward trend. I've heard whispers, especially from younger researchers, that big symposia are a kind of "Festival", and are therefore less desirable to attend. I myself am all for "Festival"-style big meeting. I understand that smaller, more specific meetings may seem more immediately useful, especially for younger researchers.  However, through involvement in the JBS, researchers will be exposed to a wide range of fields, technologies, and thoughts and gain a much better understanding of the bigger picture, which is now more important than ever as our research fields have become more specialized.
 As you know, there are many life-science-related academic societies in Japan. As the JBS, we need to cooperate with other societies, and to pursue our role within this life-science framework. In a growing international research world, we will need to provide affluent opportunities and healthy organizations so that researchers devote themselves to study with pride and vitality. For the upcoming two years, I am going to do my best to support researchers from as many aspects as possible. Your kind understanding and continued support would be highly appreciated.  Thank you.
Noboru Mizushima
President, Japanese Biochemical Societies